Plot
Logan forces a confession at gunpoint from the man suspected of murdering Sergeant Max Greevey and, in the process, endanger's Stone's prosecution. Logan is also faced with breaking in a new partner, Sergeant Phil Cerreta
Cast
Main cast
Recurrng cast
Guest cast
References
References
Quotes
Marie: [looks out the window while on the phone with Logan] What is this?
Logan: Marie?
Marie: [frightened] Mary, Mother of God!!
[outside his car, Max gets shot; Marie screams over the phone]
Logan: Marie?! Marie?!! MARIE!!!
---
"Max is dead. I accept it. But I'll never accept it, you know?"

- Mike Logan

"'Maybe threaten his old lady'... too bad he didn't take that route. Marie would have kicked his ass!"

- Donald Cragen

"Technically, Mr. Magidan, you have been convicted of Murder in the First Degree, which is reserved for the killing of a Police Officer in the line of duty. The death penalty, having been ruled unconstitutional by the Court of Appeals in Albany, renders me powerless to sentence you to the punishment you so richly deserve. Therefore, this court sentences you to twenty five years to life imprisonment. The People have requested the strictest possible limitations on any possibility of parole, and I see no reason to disagree."

- Judge Manuel Leon

"Hey, Detective. Ever hear of the seven stages of grief?"
"No"
"The first one's denial"
"I'm fine."

- Dr. Elizabeth Olivet and Mike Logan

"No, I don't feel responsible. I feel incredibly...angry. (Sarcastically.) That one of your 'seven stages'? (Olivet nods.) Great."

- Mike Logan
Background information and notes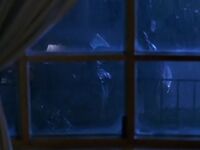 Episode scene cards
1
2
3

Dr. Elizabeth Olivet
Police Dept.
Psychiatrist
Tuesday, April 10

Chief Assistant
District Attorney
Benjamin Stone
Thursday, April 19

27th Precinct
Interrogation Room
Monday, May 7
4
5
6

Yorkville Towers
Construction Site
Wednesday, May 16

Chambers of
Manuel Leon
Monday, June 25

Supreme Court
Trial Part 43
Friday, June 29
Community content is available under
CC-BY-SA
unless otherwise noted.