The Crime Scene Unit (CSU) is an investigation unit and part of the NYPD. In Los Angeles they are known as the Scientific Investigation Division (SID).
The unit is responsible for forensic investigations of homicides and sexual assaults, as well as other crimes as deemed necessary. Members of the Crime Scene Unit assist the precinct detectives in the processing of a crime scene as well as determining the proper routing of evidence.
The Crime Scene Unit has many tools at its disposal to process a crime scene including the materials needed to develop fingerprints, cast footwear and tire impressions, follow the trajectory of bullets fired through windows and the chemicals necessary to observe blood under special lighting conditions that would otherwise be invisible to the naked eye. The unit is also trained to process a crime scene in a hazardous environment, for example following a nuclear, biological or chemical attack.
Forensic investigations:
Episode: "Life Line"
CSU Julian Beck investigated Kevin Drucker's rental car. Found several blood spatters inside the car, which belonged to Teresa Richter.
CSU Beck also testified during the trial against Kevin Drucker.
Episode: "Mean"
CSU was present for evidence collection after the discovery of Emily Sullivan's body.
Determined that the small cuts on Emily's body were caused by manicure scissors.
Found nail polish inside the scratch wounds on Emily's body.
Found couple of hairs stuck in the duct tape.

Episode: "Charisma"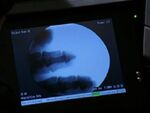 found an old tunnel under Abraham Ophion's house leading to a vacant building on the next block.
Collected names inside Abraham's house from paycheck stubs in the mail.
Printed all the common surfaces in Abraham's house.
Found the murder weapon, covered with fingerprints of the shooter.
X-rayed the walls in Abraham's apartment to search for John Cramer's body.

Episode: "Manipulated"
Found wedding invitations in the Vicky Riggs' closet.
Forensics Technician Ryan O'Halloran investigated the crime scene of Vicky Riggs. He didn't find any fingerprints on the victim's phone.
O'Halloran also investigated the footprint found outside of Josie Post's apartment. He determined that her intruder lowered himself from the apartment complex and entered her apartment through the window.

Episode: "Savant"
Episode: "World's Fair"
People
Community content is available under
CC-BY-SA
unless otherwise noted.