Welcome to the Law & Order Wiki!
The Law & Order Wiki is a free, public and collaborative encyclopedia, dedicated to information and discussion on the number of related American television programs created by Dick Wolf and originally broadcast on NBC, all of which deal with some aspect of the New York City criminal justice system. So far, 1,271 episodes have been produced in the franchise.
IMPORTANT NOTICE: Due to inappropriate editing, editing by anonymous users is temporarily disabled. Users wishing to edit are invited to register a username.
CAUTION: This Wiki contains spoilers from The Law & Order franchise TV series.
Characters
Links/See also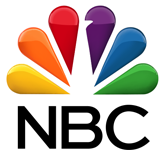 Featured Image
Blogs
Latest Blog Posts
---

Refresh
Hey again folks!
Fandom is holding another edition of The Downstream on Friday, September 10 at 11am EST.
This 2-hour event is held on Twitch at https://twitch.tv/Fandom and is a bit like a mini Community C…
Hey all,
FandomDesktop is available for users to opt-in and test NOW!
To access the new skin, you need to do the following:
Go to Special:Preferences
Click "Appearance"
Click "FandomDesktop"
Click any Fand…
See more >