Welcome to the Law & Order Wiki!
The Law & Order Wiki is a free, public and collaborative encyclopedia, dedicated to information and discussion on the number of related American television programs created by Dick Wolf and originally broadcast on NBC, all of which deal with some aspect of the New York City criminal justice system. So far, 1,271 episodes have been produced in the franchise.
IMPORTANT NOTICE: Due to inappropriate editing, editing by anonymous users is temporarily disabled. Users wishing to edit are invited to register a username.
CAUTION: This Wiki contains spoilers from The Law & Order franchise TV series.
Characters
Links/See also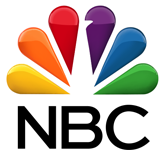 Featured Image
Blogs
Latest Blog Posts
---

Refresh
Hey all!
Fandom recently announced that Interactive Maps are live on the platform. As a recap, Interactive Maps is a feature available on Fandom where communities can design their own customized maps. …
Hey guys!
Recently, Fandom staff posted updates to the Fandom Wiki Rules and Blocking Policy. As a reminder, this is a global policy to aid the wellbeing of communities that all wikis have been follow…
See more >