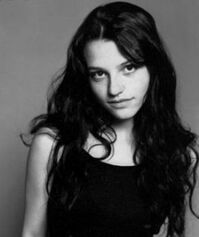 Rachael Bella (born on March 13, 1984 in Vermillion, South Dakota) was an actress that guest-starred on Law & Order: Special Victims Unit in the episode "Resilience" as Jackie Landricks.
She was married to actor Eddie Furlong and had a son named Ethan Page Furlong (born on September 21, 2006).
These days, Bella has retired from acting and works as a receptionist & office assistant at the law offices of Marlo Van Oorschot.