Doctor Strange in The Multiverse o Madness - The Loop
Play Sound
Summary
A.D.A. Tracey Kibre goes after a Broadway producer for the death of an actress who he was dating when she went missing.
Plot
Plot
Cast
Main cast
Recurring cast
Guest cast
References
Café Des Artistes

TiVo
Xerox
Quotes
Peter Behrens: Good looking D.A. takes on the King of Broadway.
Kurt Lasher: You're fired.
Peter Behrens: Excuse me.
Kurt Lasher: You're fired. I need a woman.
---
Tracey Kibre: No wonder Russians hate jury trials.
---
Kurt Lasher: Why did the little bitch get pregnant?
---
Tracey Kibre: Welcome to the squad, Detective. You're one of Jack McCoy's favorite cops.
---
Penny Sterba: I wanna see your badges!
Lennie Briscoe: We don't need no stinking badges.
Penny Sterba: 'What? What did you say?
Lennie Briscoe: I said, yeah, people need to see our badges.
---
Tracey Kibre: Life's a bitch.
Maggie Dettweiler: Yeah, and sometimes the one with the scales is blind, deaf *and* dumb.
Background information and notes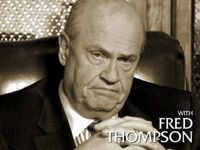 Episode scene cards
1
2
3
4
5

Café Des Artistes
1 West 67th Street
Friday, July 30

Grand Jury Room
Tuesday, August 2

Law Office of
Maggie Dettweiler
21 State Street
Monday, August 9

Chambers of
Judge Amanda Anderlee
Friday, September 10

Supreme Court
Trial Part 87
Voir Dire
Monday, September 13
6
7
8
9
10

Kressel Jury Consulting
Mock Courtroom
111 West 58th Street
Friday, September 17

Apartment of
Penny Sterba
Astoria, Queens
Friday, September 24

Supreme Court
Trial Part 87
Tuesday, September 28

Jury Room
Day 1
Tuesday, September 28

Jury Room
Day 5
Monday, October 4