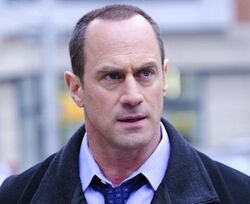 Can you believe it Christopher Meloni fans!?!? Shortly after learning that Mariska Hargitay is taking a smaller role on SVU, TV Line broke news that Chris Meloni will NOT be returning for SVU's next season!!
After 12 years as Elliot Stabler, Chris will be leaving after negotiations with NBC fell through. We still don't know if this will affect Mariska Hargitay's contract and she's only signed on for 13 episodes for Season 13! I can't believe SVU's taken such a turn after 12 solid years.
What do you think, fans?? Who should replace Stabler and will you still watch SVU??
Kate.moon 17:56, May 25, 2011 (UTC)